How License Activation Works Normally
Using the License Manager to Activate a License
Before you begin. You must have created an Activation Request using the software you wish to activate on the computer you wish to install the license on. This Activation Request must be available to the License Manager software in either a file or as text on the Windows Clipboard. See Below.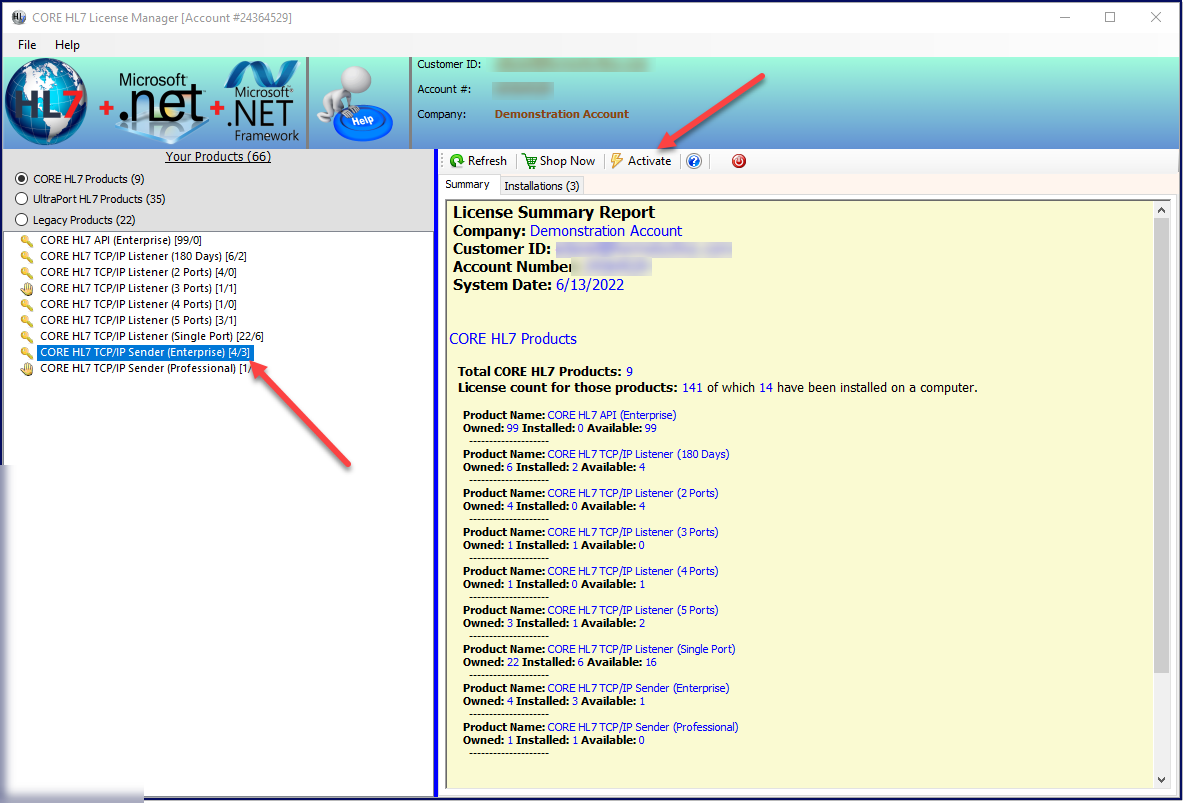 Main Window Activating A License
In the Main Window choose the product you need to activate manually and then click the
Activate button on the toolbar.
License Activation Window
In the activation window click the appropriate button to load the Activation Request you have created (see Before you begin above). When loaded, IF the Your Note field is blank it will pre-fill it for you with the text Computer: <name of computer>.
Activation Window (Ready to Submit)
After loading the activation request, verify that the Your Note field is correct and is what YOU want to see in your License Manager in the Installations tab of the Main Window and then click the
Activate Your License button.
Assuming that no server error occurs, your license will be activated and you will be directed to your Installations tab in the main window so that you can Retrieve Your License Activation Key.